University of Tokyo Center for Philosophy- UTCP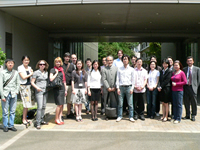 From 2002 to 2012, the University of Tokyo Center for Philosophy (UTCP) operated under the Ministry of Education, Culture, Sports, Science and Technology's 21st Century Center Of Excellence Program/Global Center of Excellence program. After this program came to an end, we launched the University of Tokyo Center for Philosophy in April 2012 in order to continue and enhance our activities. The center focuses on philosophy and ethics to promote a robust international exchange that draws on the humanities.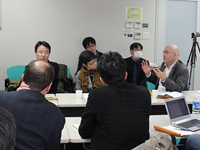 After ten years of experience, we feel that what is necessary for truly effective international exchange is not simply organization-to-organization relationships, but rather as much sustainable and reciprocal person-to-person research collaboration as possible. We aim to implement specific research programs in which researchers begin with a solid understanding of each other's research achievements and an awareness of shared problems. However, more than that, within the implementation of these programs we hope to draw in young researchers and create education programs that will nurture world-class scholars.

Furthermore, another of the center's objectives is to share the results of our research through appropriate and effective channels.