News
Topics December 15, 2015
The 66th Komaba Festival(21 November - 23 November)
From 21 November to 23 November, the 66th Komaba Festival took place in Komaba 1st campus. This festival is organized by UTokyo students in the Komaba Festival Committee and held at the end of November every year. The festival's feature theme for 2015 was "Festival is a journey." Under the autumn sky, visitors to the campus enjoyed a great variety of performances and events. More than 500 stalls, where students cooked and sold foods, lined up throughout the campus and added to the cheerful atmosphere. About 130,000 people visited Komaba 1st campus for this three-day peaceful festival as the campus opened itself up to the community.
URL: http://www.komabasai.net/66/visitor/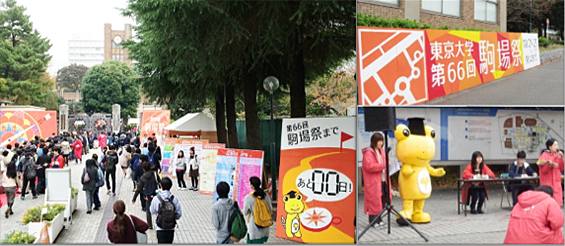 Komakkero, the official character of Komaba Festival, welcomed visitors at the main gate.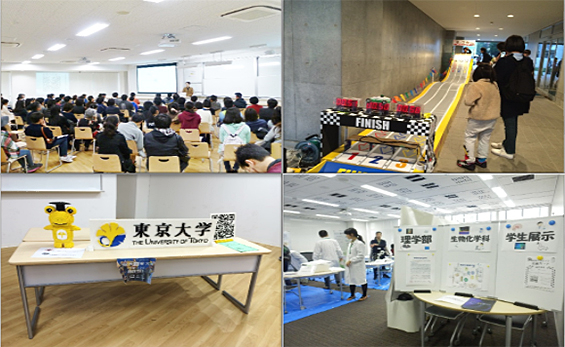 There were a variety of academic events at 21KOMCEE.


Under the golden trees, visitors enjoyed Komaba Festival Journey.