Komaba Library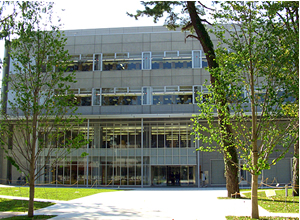 The Komaba Library, being the closest and most relevant library for first-year students, acts as a Home Library providing a range of academic books and a pleasant learning environment. When you use the Library, bring your student ID. Should you have any questions about the materials you need or regarding the use of other libraries at the University, please ask a member of staff at the library counter. For more details on how to use the library, please refer to the library website.



Opening Hours
-

Mon. - Fri.

Sat./Sun./Holidays

In-semester

8:30 - 22:00
9:00 - 19:00
*During exam period
9:00 - 22:00
Summer & Spring holiday

8:30 - 20:00
For more details, please refer to the komaba Library website.
Related Links